PURROS PG-X5 End Mill Grinder, Grinding Ranges Dia.: M12-M30, Grinding Point Angle: 0°-5°, Power: AC220V/250W
Description
Description
PRODUCT INSTRUCTION
The overall grinding machine structure is made of heavy duty material for which it stays a perfect choice to be applied for industrial sharpening requirements through milling. Investing in such grinding equipment will remain undoubtedly worthwhile as this device will not create the chance for upgrading or changing new one instead.
End mill sharpening machine PG-X5
1. End mill cutter sharpening machine can grind 2-flute, 3-flute, 4-flute, 6-flute end mill.
2. Grinding is accurate and rapid, easy operation without skill to grind.
3. With Taiwan diamond grinding wheel, only one piece can complete all procedures.
4. It can be equipped directly with an accurate angle and long service life.
SPECIFICATION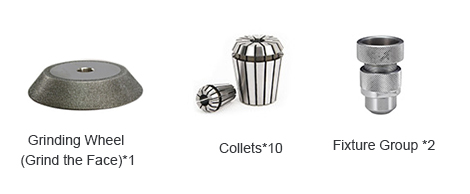 Model:
PG-X5
Diameter:
Φ12-Φ30
Power:
220V/250W
Speed:
4800RPM
Point angle:
0°-5°
Dimension:
40*28*31CM
Weight:
28KG
Standard Model:
One piece grinding wheel :CBN (for HSS)*1
Types of Collet: Φ12,Φ14,Φ16,Φ18,Φ20,Φ22,Φ24,Φ26,Φ28,Φ30
Two collet chucks:

2,4 flutes*1 piece;

3,6 flutes*1 piece

Option Model:
Grinding Wheel :SD (for Carbide)
Features:
2-Flute End Mills

3-Flute End Mills

4-Flute End Mills

Fabricating of Milling Cutter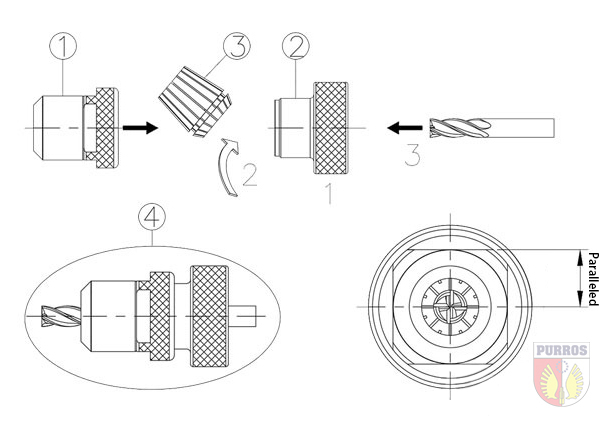 Calibration of Milling Cutter