The alloy milling cutter is a tool with high hardness, high bending strength and toughness. Its hardness value varies with the nature, quantity, particle size of carbide and the content of metal bonding phase, and generally decreases with the increase of the content of bonding metal phase. Alloy milling cutter is suitable for processing copper, cast iron, carbon steel, abrasive tool steel, stainless steel, titanium alloy, tool steel, heat treatment steel and other materials. Generally used for CNC machining centers, CNC engraving machine.
Here are some points you need to know before grinding the alloy milling cutter.
Coating of alloy milling cutter
Cutting edge is the intersection line formed by the intersection of the front and rear cutter surfaces of a cutting tool. By grinding the front and rear cutter surfaces, a sharp cutting edge can be obtained. If the PVD coating is directly deposited on the sharp cutting edge, the inside of the coating will produce very high stress. Because of this high internal stress, the coating is easy to break and peel off during cutting, thus shortening the tool life.
The alloy milling cutter coating is designed to improve the wear resistance of the cutter and isolate the heat-producing cutting area from the tool matrix. The quality and effectiveness of the coating depend on its ability to withstand and / or reduce wear rate during the cutting process. In order to make the coating more firmly adhere to the cutting edge and prevent the cutting edge from being damaged, it is necessary to strengthen (passivation) the cutting edge.
Attention to the selection of alloy milling cutters:
When choosing materials for alloy milling cutters, we should pay attention to the heat resistance of the material, because the cutter will produce a lot of heat in the cutting process, especially when the cutting speed is high, the temperature will be very high, so the tool material should have good heat resistance.
Different types of tool grinding machines can be selected according to different angles and functions. You can contact us for consultation.
PURROS PG-X3 End Mill Grinder, Grinding Ranges Dia.: M4-M14, Grinding Point Angle: 0°-5°, Power: AC220V/180W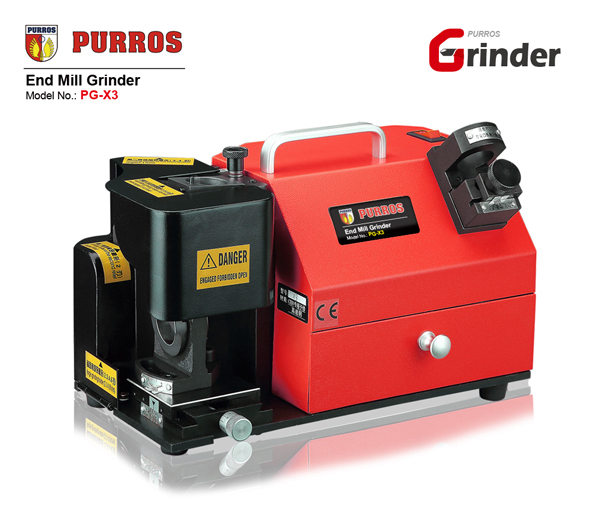 PURROS PG-X5 End Mill Grinder, Grinding Ranges Dia.: M12-M30, Grinding Point Angle: 0°-5°, Power: AC220V/250W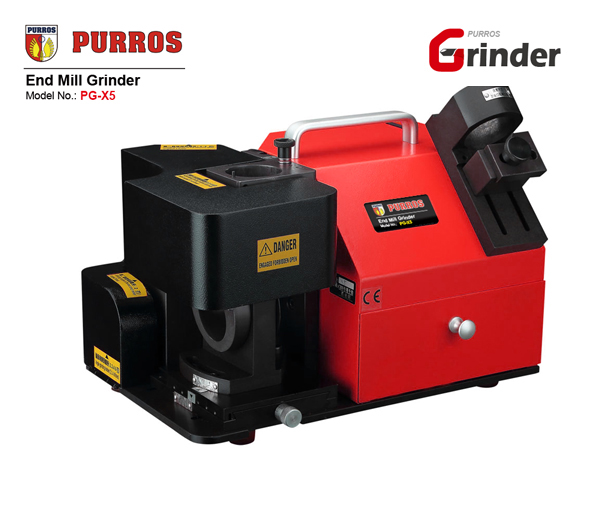 PURROS PG-F4N Complex Grinder of Drill Bit & End Mill, Grinding Range (End Mill: M4-M14mm, Drill: Φ3-Φ15mm), Power: AC220V/200W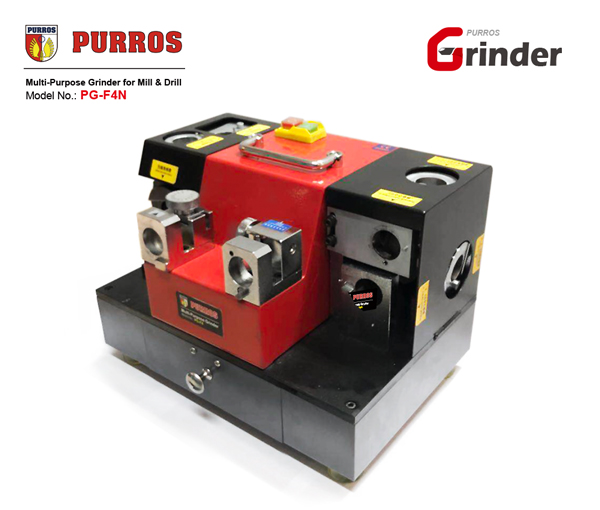 The attention points of the alloy milling cutter after grinding are:
After the tool is regrinded, if the edge is not passivated again, and the cutter is restored to its original state, the full potential of the repair cutter can not be brought into full play.